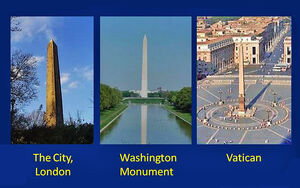 The Cabal utilizes three control centers to facilitate the New World Order:
Funding: The World Trade Organization backed by The Crown, Financial Control Center (to fund agendas)
Enforceing: The United Nations backed by the United States Department of Defense, Military control center (to enforce agendas)
Reforming: The Vatican and Islamic state, Religious control center (to promote conflict between groups with agendas to reform)
External Links
Edit
Ad blocker interference detected!
Wikia is a free-to-use site that makes money from advertising. We have a modified experience for viewers using ad blockers

Wikia is not accessible if you've made further modifications. Remove the custom ad blocker rule(s) and the page will load as expected.