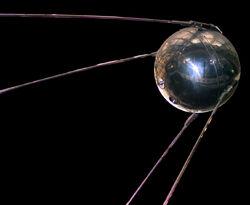 This time line is a compendium of significant political events, within the study of ufology:
World War II
Edit
1933 Aug: First Soviet rocket launched
1935: Pre-war developments
1938 Oct: Orson Wells' "The War of the Worlds" radio drama airs
1939 Sep 01: World War II begins with invasion of Poland
1942: Manhattan Project activated
1945 Jul 16: Trinity, the first detonation of a nuclear weapon
1945 Aug 6 and 9: Atomic bombings of Hiroshima and Nagasaki
1945 Sep 02: End of World War II
1946 Jan 19: first flight of Bell X-1 ( U.S. supersonic research project )
1947: the Cold War begins
1947 Mar 12: the Truman Doctrine to counter Soviet geopolitical expansion during the Cold War
1947 c. Jun: Roswell UFO incident- aprox. time of actual crash
1947 Jun 14: a civilian, William Brazel, discovers evidence of the Roswell UFO incident
1947 Jul 08: Roswell, New Mexico, press release of Roswell UFO incident
1947 Jul 08: San Diego, California, Memorandum 6751 (Classified): informs presence of "supernormal" beings
1947 Aug 15: Manhattan Project disbanded
c. 1947: Teleportation research and development forms when German teams from Operation Paperclip joins former members of the Manhattan Project
Space race
Edit
Disclosure
Edit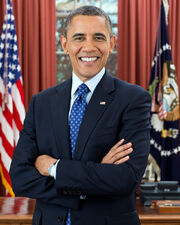 References
Edit
↑

Huzel, Dieter K (1960). Peenemünde to Canaveral. Englewood Cliffs NJ: Prentice Hall. pp. 27

↑ Laney, Monique (2015). German Rocketeers in the Heart of Dixie: Making Sense of the Nazi Past During the Civil Rights Era. New Haven and London: Yale University Press. p. 26. ISBN 978-0-300-19803-4
Ad blocker interference detected!
Wikia is a free-to-use site that makes money from advertising. We have a modified experience for viewers using ad blockers

Wikia is not accessible if you've made further modifications. Remove the custom ad blocker rule(s) and the page will load as expected.